2018 December Gift Guide
HOLIDAYS.
FAMILY TIME.
FRIENDS.
TRAVELING.
GIFTS.
THOUGHTFUL IDEAS.

Ack! This time of the year can all be so stressful. I know, I've been there.

Growing up, my family's love language was through gifts and through that socialization, it was ingrained in me to also show people that I loved that same love language too. So, when I made a bit of money; I made sure that the gifts that I gave were thoughtful ones. And with this time of the year where people also show their love for others through gifts, I wanted to share some ideas of what to give and maybe even some that you would like to receive in return. Most of these gifts are mostly sustainable, eco-friendly, natural, organic, and even, health-promoting.
First but foremost, this is meant fOR THE CONSCIOUS CONSUMER…
What could be better than yourself a gift from the ecommerce platform called Grove Collaborative? not to be bias because i actually work there but there was a reason why i chose to work here as opposed to google, facebook, tesla, and even the sustainable catering company that I was once at… These folks are really doing something out there because they are passionate about the environment, our planet, and doing good in the world. their mission is to inspire every family to create and sustain a healthy, beautiful home. You can learn more about them here.
This has been one of my most favorite subscription services out there yet… Grove provides natural, safe, and sustainable natural home goods and self care products at a discounted price. Think of Meyers, Method, Seventh Generation, Caldera, Real & Simple, and our own innovative brand… What a STEAL! They want to make natural and sustainable affordable to the masses. Also, no worries on doing the extra research because the folks at Grove only sell products that adhere to high standards of sustainability, safety, and transparency. And, if you want to inquire more; they even have Grove Guides who will assist you from the transition from heavily laced toxic chemicals like Tide and Clorox to more natural and effective alternatives that also lessens our carbon footprint.
If you sign up for Grove through this referral link, this sends you a 5-piece gift set and you also receive $10 after their first purchase.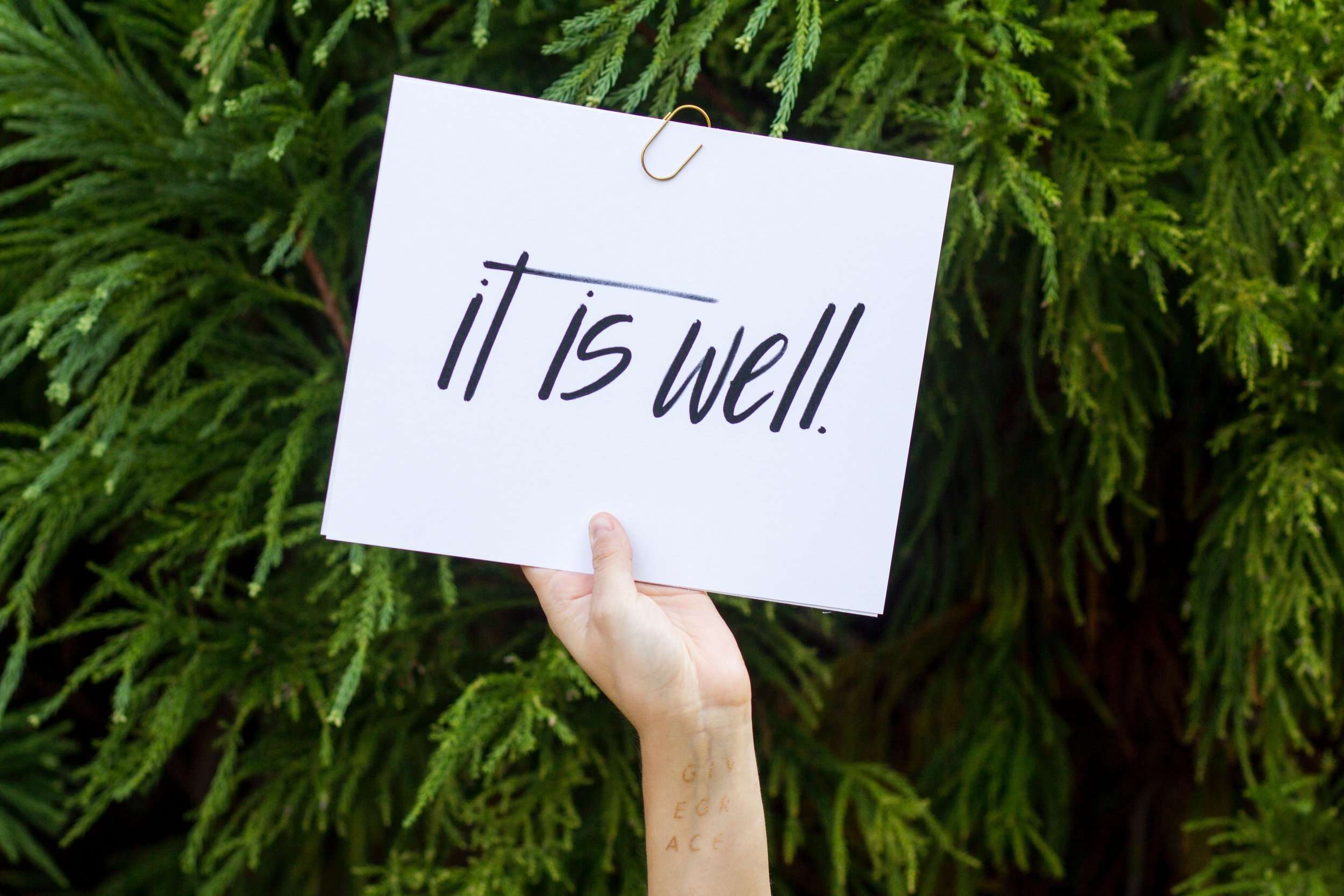 FOR THE WELLNESS OBSESSED
Saje Wellness — Essential Oils to the max! The most awesome plant medicine out there… Nature knows best. I have their diffusers, many essential oils, lotions… you name it. They got me taken care of all of my ailments with a natural remedy. I use and share this daily with just about anyone. My favorite is the peppermint halo for alertness and to relieve headaches. Also, stress release for you know, this time of the year.

Bloom Rituals — they're on a mission to bring the magic back to daily self-care practices with sacred rituals nourishing mind, body and spirit, so you can bloom to your best self. They believe self-healing and enhancing our connection with spirit is the gateway to well-being and living an abundant, radiant and joy-fueled life. All of our products have been intentionally created to empower you cultivating daily rituals to slow down, tune in and get back to you, so you can bloom to your best self.

Moodbeli - Adaptogens or otherwise known as ancient tonic plants for the modern wellness rituals. They believe that self-care only becomes habit when it's easy and indulgent. Although they don't need anything except the mind to be mindful, we've found that creating a tonic herb ritual helps increase the chances that we take a mindful minute (or twenty) to check in with ourselves every day.Inspired by ancient wisdom, their blends are delicious swirled into plant milks, smoothies, coffees, teas, juices and other delicious wellness recipes. Their ingredients are always vegan, organic or wildcrafted, and ethically-sourced.
Celebrate You Self-Care Set by Maggie Wu — For the person on your list who really deserves a splurge but never treats themselves, give the gift of some ultra-luxurious self-care. The rose quartz roller and silk eye mask are just the right amount of indulgence needed to destress.

Baggu reusable bag — Based on the construction of the plastic grocery bag, the Standard Baggu is durable, lightweight, and can hold 2-3 times more than a traditional grocery bag. Love them, it's a big hit in san francisco!

Bamboo Cutlery — I never travel without these. it is apart of my on the go eco arsenal. packs up nice and easy too!

Reusable straw — our environment is headed towards global warming. Thus, we watched as single-use plastic straws were dethroned by reusable options. Have a friend who still hasn't hopped on the reusable straw bandwagon? Gift them a reusable straw from Grove! Throw in a Baggu reusable bag, some bamboo cutlery, and you have the perfect on-the-go eco arsenal. We're freaked out by where the planet is going—so let's do a little something about it.

Dry Brush – Brushing isn't just for hair and teeth. Brushing your skin before you shower can help it stay smooth, and exfoliate with its circulation-boosting properties. Bonus points for gifting one with extra soft jute bristles, so the experience is actually enjoyable (not super scratchy).

Himalayan Salt Lamp – The negative salt ions released by heating this Himalayan salt can boost blood flow, improve sleep, increase levels of serotonin in the brain, and calm allergy or asthma symptoms.

Sauna – This is one gift that will have long-lasting health benefits. It isn't an inexpensive gift, but one that family can enjoy all year.

Low EMF Hair Dryer – Did you know that hair dryers produce a lot of EMFs?

Joovv Light – Like the sauna, this gift also brings the benefit of boosting health. Red light therapy is well-studied for its skin and mitochondria benefits and this is one of my favorite parts of my daily routine.

Blackout Curtains – Even a little light can interfere with sleep quality. We use blackout curtains to keep our room really dark.
Terracotta Plant Waterer – Perhaps not the most fancy of gifts, but very practical for anyone with house plants (I just ordered some). It upcycles a glass bottle to water a plant for weeks.
AsHa PAtel designs jewelry — nothing more special than crystal jewelry. This beautiful pharmacist turned jewelry designer is inspired by symmetry. Whether it's the dichotomy of East and West, Yin and Yang or motherhood balanced with work life, it's the perfect blend of parts combined to equal the whole. The Asha Patel Designs wearer is as confident as they are chic, filled to the brim with intention and remembers the journey through life isn't about how fast you cross the finish line. Bring the high vibes with you with this gorgeous, meaningful adornment!

Astrological Candle — A gift so good it could combat Mercury in retrograde. Designed with Opening Ceremony, these candles are perfect for that coworker obsessed with astrology.

The universe has your back by gabby bernstein — this has got to be one of my favorite books, which beautifully describes our current transition from third dimensional to multidimensional beings, who are aware of intuition and energy. This is a wonderful book for anyone at any stage of the spiritual journey, that puts to words what we are all thinking. It is also the book that prompted Oprah's spiritual awakening.

The Four Agreements by Don Miguel Ruiz — this book is a good one, it really opened my eyes to search deep within the source of self-limiting beliefs that rob us of joy and create needless suffering. it is meant to transform lives to a new experience of freedom, true happiness, and love.

The Seat of the Soul by Gary Zukav — this has got to be one of my favorite books, which beautifully describes our current transition from third dimensional to multidimensional beings, who are aware of intuition and energy. This is a wonderful book for anyone at any stage of the spiritual journey, that puts to words what we are all thinking. It is also the book that prompted Oprah's spiritual awakening.
FOR WHO'S ALWAYS LOOKING AT A SCREEN
Instant Pot – Revolutionize your meals with this electric pressure cooker! This makes meals in about or even less than an hour. I love making broth, yogurt, and stew from this!

Le Creuset – Incredible (but pricey) dishes. My boyfriend introduced me to these and they really do make a difference when you are cooking in the kitchen!

Stainless Steel Coffee Percolator – No plastic, no junk, just awesome coffee that stays warm for hours in this all-stainless percolator.

Vitamix – Amazing blenders that will last for years!

Stainless Steel Immersion Blender – Great for sauces, smoothies, blending things in a pot or pan and so much more.
Stainless Steel Bowls – Great for mixing, serving, and storage.

Stainless Steel Straws – Replace disposable straws forever with these steel straws.

Bamboo Utensils – These inexpensive bamboo utensils are great for cooking.

Thrive Market Membership – Know someone who is a connoisseur of great food (with real ingredients)? Gift them a Thrive Market membership so they can have the pantry of their dreams for less, all year.

Natural Cookware – I got some of this cookware for Christmas years ago and have been using it since then!
Grown-up Coloring Book and Markers – Coloring isn't for kids anymore and studies show it may reduce stress levels. Try a "grown-up coloring book."

Shiatsu Massage Pillow – Seriously rivals an actual massage for half the price!

Buddha Board – A relaxing way to paint with just water (it evaporates and you can paint again).

Kindle Fire – An affordable tablet with a lot of capabilities.

FOR THE CONSCIOUS FASHIONISTA
amour vert — they are one of my first favorite sustainable fashion, based out of san francisco, ca too. they create beautiful clothing with versatility in mind, they pioneer entirely new fabrics that don't pollute, their local supply chain and distribution channels have the lowest possible environmental impact.
Everlane — favorite ethically-made and affordable basics for both women and men that also comes up with a twist. their mock necks, wide cropped pants, skinny jeans, and mules are my favorite.

Smart Wool Socks – Warm but not sweaty and they keep feet dry. Great for hiking or everyday use.

Saddleback Leather Wallet – This wallet has a 100-year warranty!!

PACT — imagines a world without toxic chemicals, sweatshop, child labor—just the kind of world we want to live in, too. Their basics are made with organic, Fair-Trade cotton, hoping to change the garment industry for good.

And We Evolve — For the fashionista who is looking to expand the way they shop through secondhand and pre-loved clothing sent monthly that promotes sustainable shopping habits and creates a community of women who are socially conscious through the clothes they wear. Choose from a flat rate box, where you get to keep all 4-6 hand-selected pieces, or pay a monthly fee and try out what the stylists send your way—your fee then goes towards whatever you decide to keep!
FOR THE MODERN DAY ATHLETE
Outdoor Voices — Outdoor Voices was founded on the principle of creating high-quality activewear that encourages wearers to get out and do things. Outdoor Voices provides sustainable - high quality, made-to-sweat-in textiles and while activewear has a track record for being tough to produce and recycle, they're passionate about finding ways to manufacture their materials and styles more sustainably. Plus, they're cute too!

Girlfriend Collective — they believe the best fashion is not about trends - it's about quality and Recycled Fabrics.

Groceries Apparel — this la powerhouse creates comfortable and durable clothing for women and men while also having sustainable production practices and are made from the best natural and/or recycled materials. Their vegetable-dyed leggings are my favorite for yoga (and for lounging afterwards!)
ALALA — For the women who are trying to balancing work, play, love and life… alala redefines the meaning of living an active life with these functional fashionable pieces.

Teeki — Teeki believes in repurposing that plastic into fibers for their athletic wear. Their styles are perfect for the dancer or yoga lover who prefers the vintage look in light, fun colors.

Patagonia — B-Corp that is committed to building the best products for those who love the great outdoors while also supporting the environment in the process. Patagonia is an athlete's paradise - no matter what you need to get and stay fit and active, trust us, they got your back.

More favorites:
ALOYOGA —
Ampersand as apostrophe —
Beach Riot —
Glider —
JoAh Brown —
Koral —
Live the process —
Monrow —
Olympia Activewear —
P.E. Nation —
Same —
Ultracor —
Varley —
credo beauty – way to believe in better beauty! go here to shop clean, nontoxic beauty & skin care products at Credo, and get free shipping over $50 + free samples with every purchase.

100% Pure — organic, all-natural makeup and cruelty-free skincare. many of their items are colored naturally by fruit pigment, including their fruit pigmented mascara and lip and cheek tint.
ALSO LAST BUT NOT LEAST…

Just remember what matters most this holiday season…
Taking time off the stress of daily life to reevaluate what really matters in the journey to becoming your highest self.

Enjoy your sacred time with your family + friends, and don't forget to take some time for yourself too.

Be sure to tune into the weekly blog posts updates HERE: