Current Book Obsessions
slow down, dive right in, and grow.
When Things Fall Apart by Pema Chödrön
How can we live our lives when everything seems to fall apart—when we are continually overcome by fear, anxiety, and pain?
Energy Medicine: The Science and Mystery of Healing
In Energy Medicine, Jill invites us on her global journey to better understand, apply, and explain this powerful healing force. Moving from her own clinic to the halls of academia, she talks to top healers, researchers, and practitioners—from the Stanford and Princeton professors researching the physics behind energy medicine and healing; to a Chinese Qi Gong master who manifests healing herbs directly from her palm; to a team of skeptical scientists who use "hands on" healing to repeatedly cure mammary cancer in mice. She also tells the story of how she discovered energy medicine and became one of the most sought-after healers in the world.
The Body Keeps the Score: Brain, Mind, and Body in the Healing of Trauma
Trauma is a fact of life. Veterans and their families deal with the painful aftermath of combat; one in five Americans has been molested; one in four grew up with alcoholics; one in three couples have engaged in physical violence. Dr. Bessel van der Kolk, one of the world's foremost experts on trauma, has spent over three decades working with survivors. In The Body Keeps the Score, he uses recent scientific advances to show how trauma literally reshapes both body and brain, compromising sufferers' capacities for pleasure, engagement, self-control, and trust. He explores innovative treatments—from neurofeedback and meditation to sports, drama, and yoga—that offer new paths to recovery by activating the brain's natural neuroplasticity. Based on Dr. van der Kolk's own research and that of other leading specialists, The Body Keeps the Score exposes the tremendous power of our relationships both to hurt and to heal—and offers new hope for reclaiming lives.
Radical Candor: Fully Revised & Updated Edition: Be a Kick-Ass Boss Without Losing Your Humanity - Kim Scott
The idea is simple: You don't have to choose between being a pushover and a jerk. Using Radical Candor―avoiding the perils of Obnoxious Aggression, Manipulative Insincerity, and Ruinous Empathy―you can be kind and clear at the same time.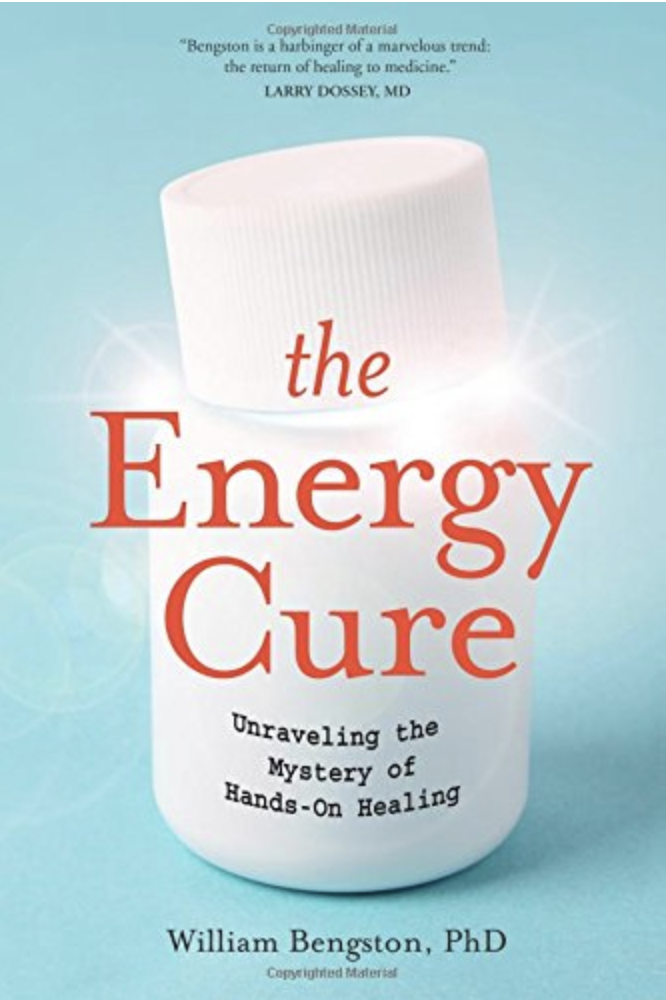 The Energy Cure: Unraveling the Mystery of Hands-On Healing Paperback – William Bengston
With The Energy Cure, Dr. William Bengston presents astonishing evidence that challenges us to totally rethink what we believe about our ability to heal. Drawing on his scientific research, incredible results, and mind-bending questions, Bengston invites us to follow him along his 35-year investigation into the mystery of hands-on healing, and to discover a technique that may activate your healing abilities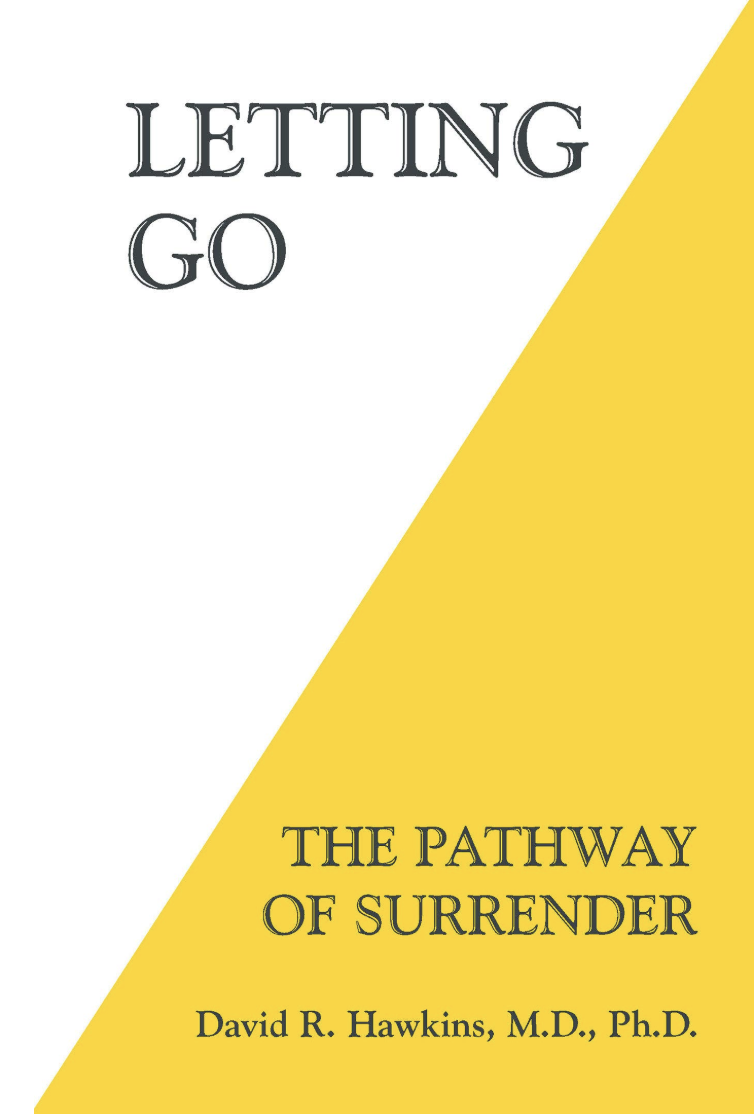 Letting Go: The Pathway of Surrender Paperback – Hawkins M.D. Ph.D, David R.
Letting Go describes a simple and effective means by which to let go of the obstacles to Enlightenment and become free of negativity. During the many decades of the author's clinical psychiatric practice, the primary aim was to seek the most effective ways to relieve human suffering in all of its many forms. The inner mechanism of surrender was found to be of great practical benefit and is described in this book. Dr. Hawkins's previous books focused on advanced states of awareness and Enlightenment. Over the years, thousands of students had asked for a practical technique by which to remove the inner blocks to happiness, love, joy, success, health, and, ultimately, Enlightenment. This book provides a mechanism for letting go of those blocks. The mechanism of surrender that Dr. Hawkins describes can be done in the midst of everyday life. The book is equally useful for all dimensions of human life: physical health, creativity, financial success, emotional healing, vocational fulfillment, relationships, sexuality, and spiritual growth. It is an invaluable resource for all professionals who work in the areas of mental health, psychology, medicine, self-help, addiction recovery, and spiritual development.
The Yoga-Sutra of Patanjali: A New Translation with Commentary
In just 196 short aphorisms, this classic work of Indian philosophy spells out succinctly how the mind works, and how it is possible to use the mind to attain liberation. Compiled in the second or third century CE, the Yoga-Sutra is a road map of human consciousness--and a particularly helpful guide to the mind states one encounters in meditation, yoga, and other spiritual practices. It expresses the truths of the human condition with great eloquence: how we know what we know, why we suffer, and how we can discover the way out of suffering. Chip Hartranft's fresh translation and extensive, lucid commentary bring the text beautifully to life. He also provides useful auxiliary materials, including an afterword on the legacy of the Yoga-Sutra and its relevance for us today.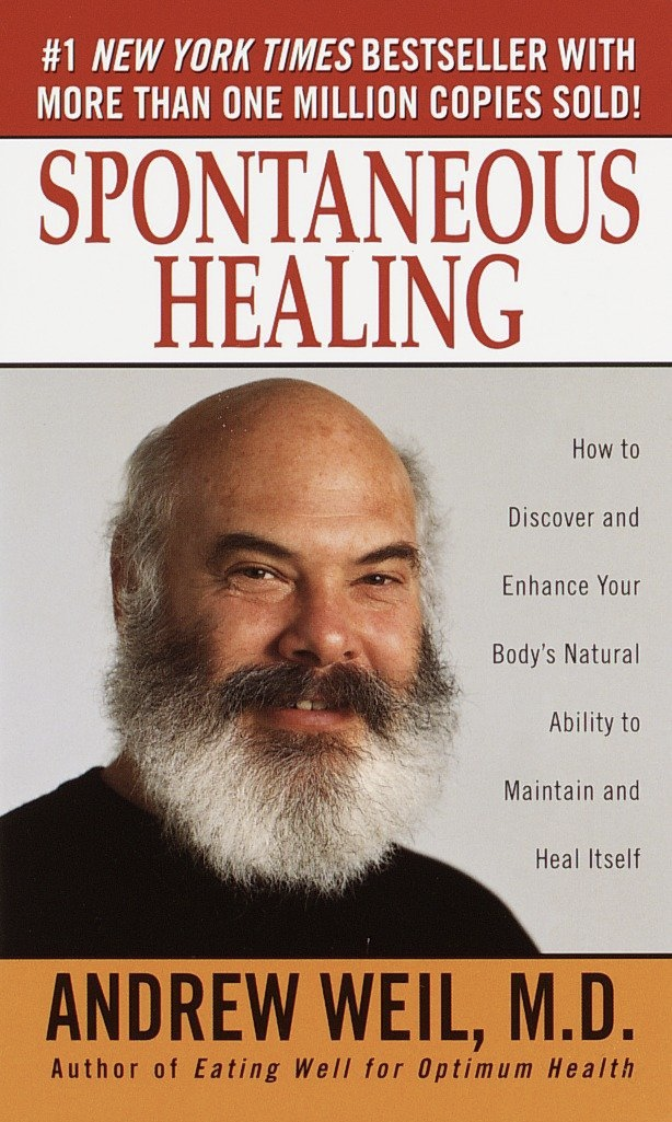 Spontaneous Healing : How to Discover and Embrace Your Body's Natural Ability to Maintain and Heal Itself – Andrew Weil
The body can heal itself. Spontaneous healing is not a miracle but a fact of biology--the result of the natural healing system that each one of us is born with. Drawing on fascinating case histories as well as medical techniques from around the world, Dr. Andrew Weil shows how spontaneous healing has worked to resolve life-threatening diseases, severe trauma, and chronic pain. Weil then outlines an eight-week program in which you'll discover…
Medical Medium Thyroid Healing: The Truth behind Hashimoto's, Graves', Insomnia, Hypothyroidism, Thyroid Nodules & Epstein-Barr Hardcover – by Anthony William
If you're an avid reader of health books and articles and you think you're aware of the latest thyroid health information, you're going to be more than surprised—maybe even shocked—at how much more there is to know. Thyroid Healing is like nothing you have read or heard, and it will bring you true comprehension of the undiscovered inner mechanics of our thyroids for the first time ever.
Grit: The Power of Passion and Perseverance Paperback – Angela Duckworth
In this instant New York Times bestseller, Angela Duckworth shows anyone striving to succeed that the secret to outstanding achievement is not talent, but a special blend of passion and persistence she calls "grit." "Inspiration for non-geniuses everywhere" (People).
Altered Traits: Science Reveals How Meditation Changes Your Mind, Brain, and Body Hardcover – Daniel Goleman
Meditation and mindfulness have gone from being kind of cool to becoming an omnipresent Band-Aid for fixing everything from your weight to your relationship to your achievement level. Unveiling here the kind of cutting-edge research that has made them giants in their fields, Daniel Goleman and Richard Davidson show us the truth about what meditation can really do for us, as well as exactly how to get the most out of it.
Shamanic Reiki: Expanded Ways of Working with Universal Life Force Energy - Lynn Roberts & Robert Levy
For the first time in print, shamanic techniques are introduced that healers and Reiki practitioners can draw on to tap ancient healing wisdom. Shamanism and Reiki are, by themselves, powerful ways to heal. Together, their power multiplies, and healing methods become available that aren't accessible if they're used separately. The purpose of Shamanic Reiki is to introduce you to concepts in both and provide you with detailed proven methods to enhance your own healing practices, or to work on yourselves.